Cheap = Delayed
Since i'm using AirAsia, so travel to sarawak is more cheper these days compared to MAS. but, despite cheap, delay always happend!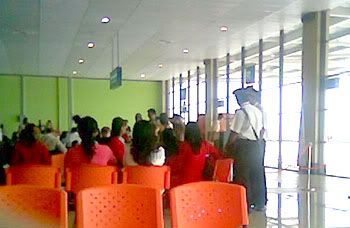 the flight crews lepak-lepas while waiting the plane arrive from bandung. this is the crew for my next flight to kch. thet plane is late about 30minutes. adei la..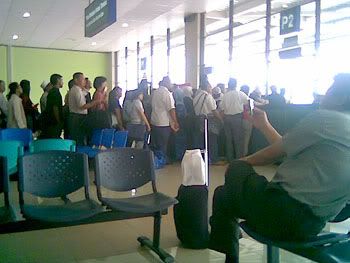 after the flight arrived, those people get into the line automatically even there's no annoucement yet by AirAsia staff..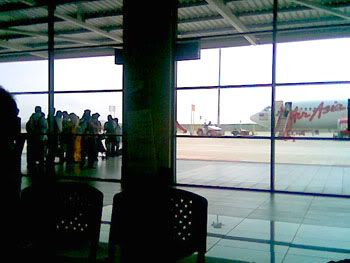 everybody thought that the plane in front of the terminal is the flight to kch..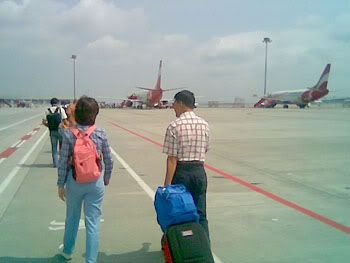 unfortunately, all passengger has to walk about 5minutes on the line to the plane. see those people are queing on the stairs to enter the plane!

that's about cheap flight. you had to be patient and wait. even MAS flight got delay maaa..!

p/s: flight to KL delay about 50minutes! huhu..