Download Picture from Phone
one thing about new handphone is that i can snap a picture anytime anywhere. but the problem is how do i get it into my laptop eh? since my cokia laptop doesn't have a necessary toolkit like infrared or bluetooth, i had to buy those thing first.

as of today, i got my infrared usb connector. a very simple one and cheap la. just RM29 only. cap ayam eh!

after that, the task begin. first i got to download nokia pc suite. then install it. then restart. then the application appear. like in the picture one la. don't forget to enable infrared.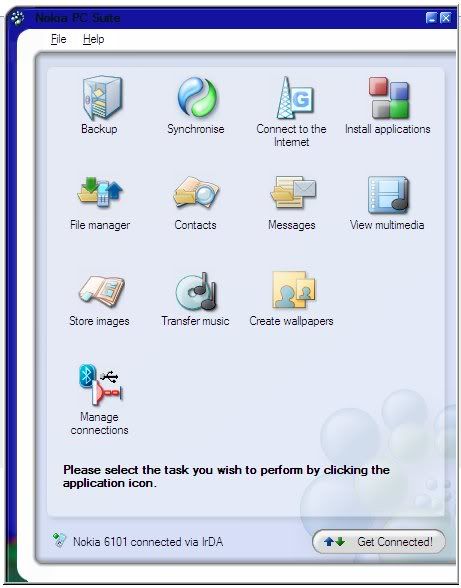 anything on the phone can be create there. can backup your phone. can read your sms. can download picture.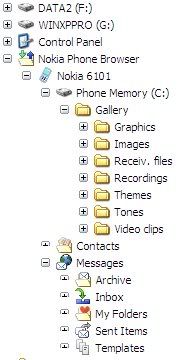 i want to download a picture from my phone. i click file manager. then the screen below will displayed. so that i can browse through my phone. a very simple concept. each menu in nokia is like a folder in window. kacang la ini macam.

you see, it's very nice to see my entire 6101 phone like this. but too bad that the memory for my phone is small. adoi la! tukar henpon lagi!

so, i want to download my gambar2 sumer masuk dalam laptop. just click folder Images, then drag to my desktop. tadaaa! all the images is downloaded into my pc. simple.

i think that i want to explore more of this functionality. i will tell you guys later.